Walnut Creek
With a carefully curated team of talented members, The MARC provides unrivaled salon and spa services. If you're looking for a salon that will bring all of your beauty visions to life – from hair, and skin to nails, step through our doors and be guaranteed a distinguished experience that will leave you anticipating your next appointment.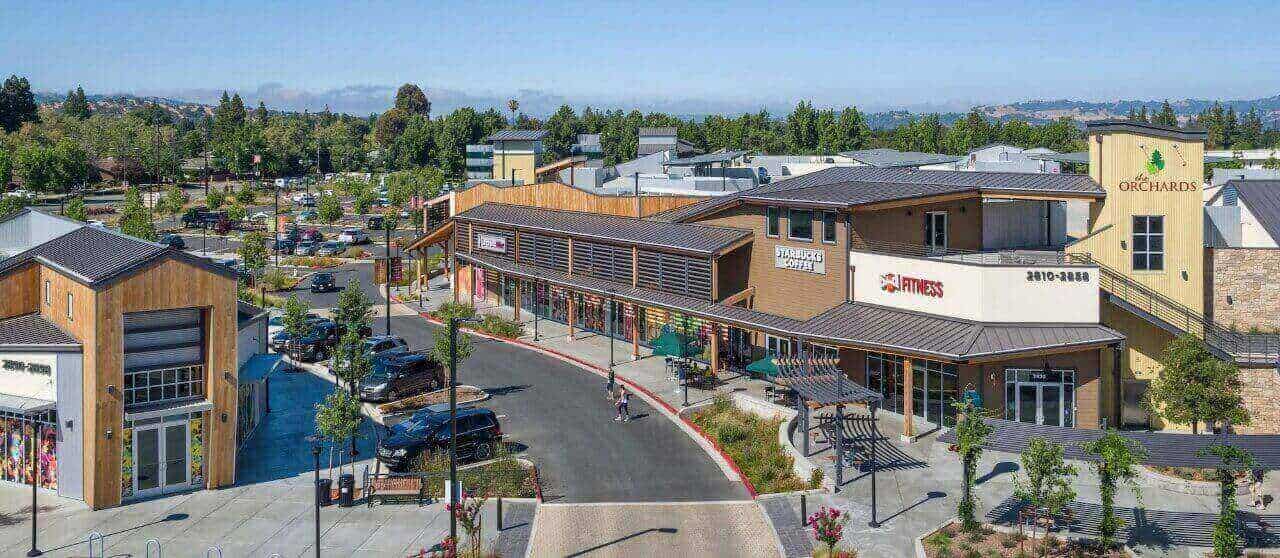 About Walnut Creek
Located in the East of the San Francisco Bay Area with its very own microclimate, Walnut Creek is hailed to be one of the best areas to live in California. Walnut Creek melds the city with suburbia, hosting an eclectic array of coffee shops, restaurants, retail shops, and parks, which caters to all its residents.
Cuts & Styles in Walnut Creek
Starting with an in-depth consultation, our stylist will listen intently to understand your desired look. They will then analyze your hair texture, taking into account what would best enhance your features and your at-home styling routine before designing your final look with ingenuity and skill. Once completed, we are sure your new haircut will turn heads the moment you step out of our salon. 
Color Services in Walnut Creek
With a vast knowledge of color theory and hair health, our stylists at The MARC tailor each color service to not only fulfill your vision perfectly but also keep those locks in perfect health. We specialize in choosing formulas that will achieve the effect you desire, whether it is something vibrant, a balayage, or highlights while preventing damage to your natural hair.
Texture & Treatment Services in Walnut Creek
Curly or straight, our talented team can do it all. Whether you're looking to sport some beach waves for the summer or want to spend less time fighting frizz in the morning and more time loving your hair, our stylists can tailor a service to meet your needs. We are trained in applying chemical relaxers and tap on our state-of-the-art technology and knowledge to create the perfect curls. 
Nail Services in Walnut Creek
Looking for a relaxing pamper session or stunning mani-pedis to complete the date night look? Luxuriate with our manicure and pedicure services and experience the best nail care has to offer. Not only will our services help you unwind, but our nail technicians will also handle any rough skin and cuticles before polishing your nails to perfection. 
Spa Services in Walnut Creek
As the largest organ of the body, our skin works hard daily to keep our bodies safe and healthy. Just as we nourish our body with healthy foods, caring for our skin is thus just as important. Here at The Marc, we customize each treatment to your needs, targeting different skin concerns ranging from skin sensitivities, acne, or signs of aging. 
Eyebrow & Eyelash Services in Walnut Creek
The eyes are the windows to the soul but your eyebrows and eyelashes are just as important. To help you look and feel your best, we offer conditioning, lamination, and microblading services for your eyebrows and eyelash services such as extensions, conditioning, lash lifts, and tints as well as perms. 
Why Choose The MARC?
From our extensive planning to our commitment to seeking out education to stay ahead of the curve, The MARC offers a plethora of options, ensuring that our guests are always satisfied. 
Schedule an appointment with our stylist by calling (925) 947-2800 or filling out this form. Our hair, nail, eyebrow, and eyelash services are designed to help you look good and feel good.