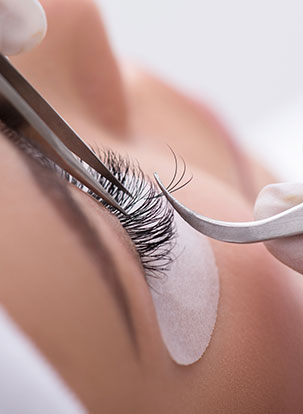 If you are searching for a premier salon and spa service that consistently provides the best for its customers, you have come to the right place. At The MARC, expect exceptional service from amazing stylists. Be prepared to receive an extraordinary experience when you walk through our doors. With a team of professionals that work hard to offer the very best, we provide you with the best high-quality hair, nail, and skin care service that makes you feel as special as you truly are.
Call Us Today For Your Appointment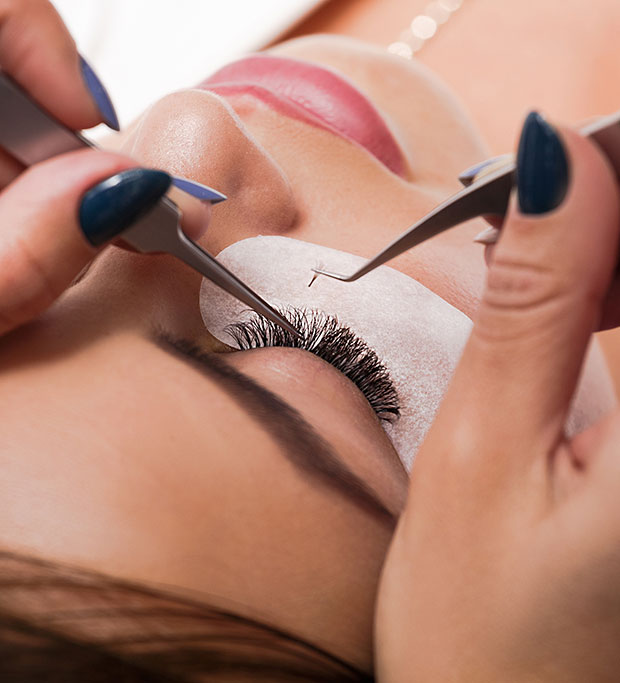 Lash Extensions by Professional Stylists
Having beautiful eyelashes is easy when you work with our team of professionals. From the get-go, our expert stylists will help you with identifying the perfect lash extension length and thickness to complement your natural lashes. Whether you are looking for a subtle enhancement to your natural eyelashes or a snazzy extension that is immediately eye-catching, our lash stylists can help you create the perfect look.
When it comes to lash extensions, one consideration you might have is safety. An unprofessionally executed lash extension service could make you run the risk of getting allergies or eye infections. A good lash technician, on the other hand, will have the necessary product knowledge, technique, and skill to provide you with that perfect, pain-free experience.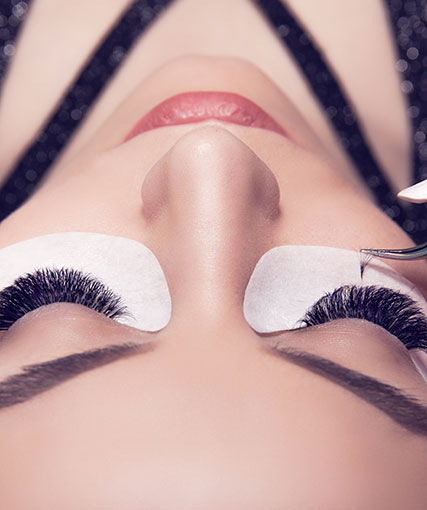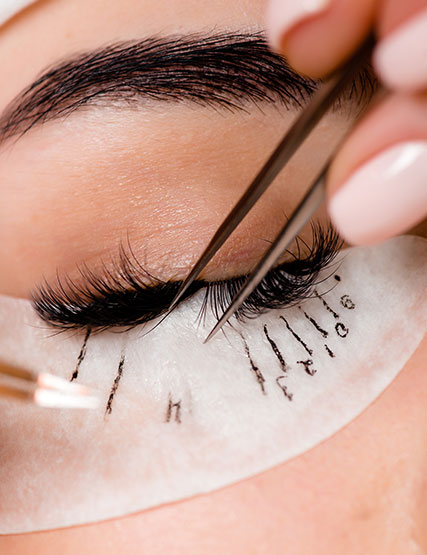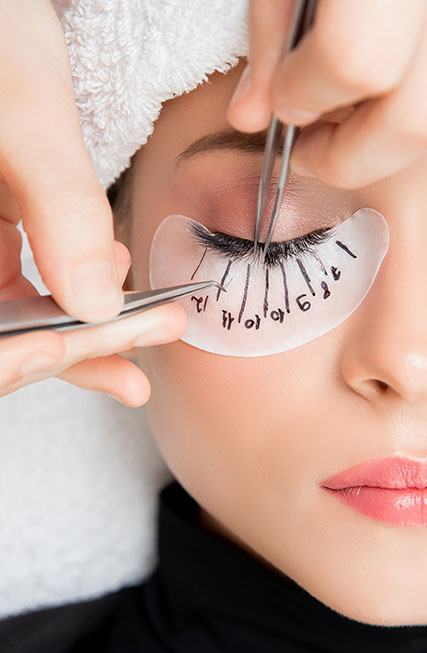 Benefits of Professional Lash Extensions
Who doesn't love a gorgeous look? Professional lash extensions help to make your eyes 'pop', and enhance your natural beauty so you can go about your day feeling like a fantastic queen. For a start, lash extensions remove the need for you to apply mascara and liner every morning. Wake up with natural, voluminous eyelashes!
With professional lash extensions, you skip the hassle of having to apply lashes yourself. Unlike the typical drugstore eyelashes, our lash extensions are high-quality lash strands that are applied by expert stylists. From choosing the type and design of your eyelash to the full application, let our professionals provide you with a fuss-free and elegant experience.
Unsurprisingly, many lash extension clients begin their journey with lash extensions for a special event. After all, who doesn't want to look fabulous on their special day? After experiencing the ease of having lash extensions and the joy of instant satisfaction gleaned from their beautiful look, many have regularly returned.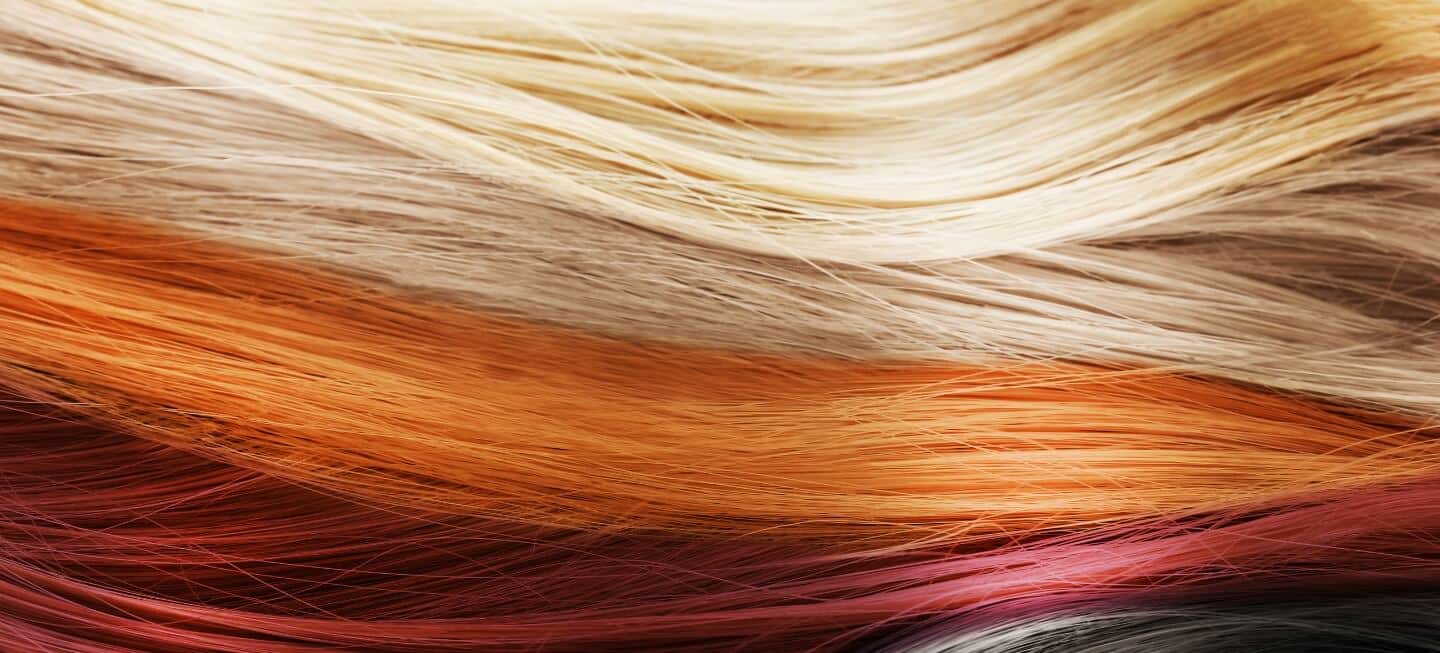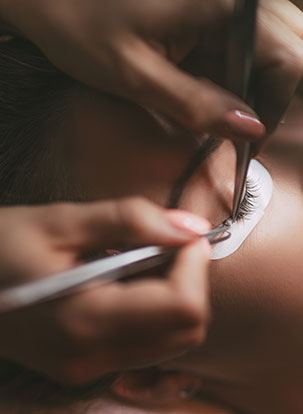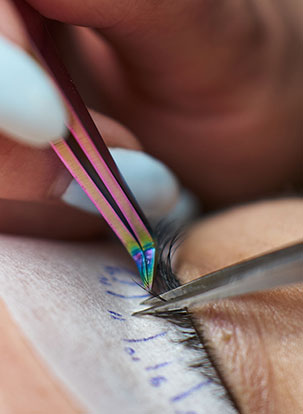 Why Choose The MARC's Lash Extensions?
Choose The MARC if you are ready to create your perfect look. From lash extensions to hair, nail, and skin care services, our team of expert stylists is excited and ready to help you enhance your natural beauty. Once you get lash extensions, it can be hard to believe that you went without before!
At The MARC, we prioritize the overall experience of our valued customers. We ensure that we always meet your expectations and that we offer you a service beyond comparison. Get ready to be amazed by our team of expert stylists. There's a reason why our customers love visiting us.

Schedule An Appointment
Schedule an appointment with our stylist by calling (925) 947-2800 or filling out this form. Our women's haircut services are designed to help you look good and feel good.