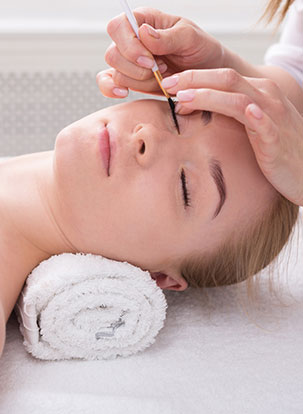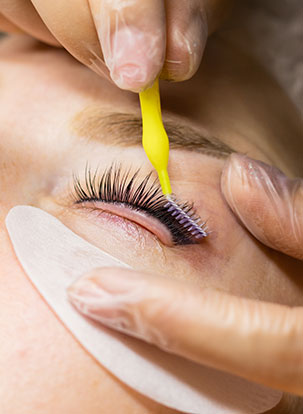 A one-stop spot for high-quality hair, nail, or skin care services, you can be sure that you receive only the best when you visit The MARC. We provide a top-tier salon and spa service for those in Walnut Creek, CA, and the surrounding areas. Self-care can look like a new hairdo, eyelash extensions, or a new lash tint. If you are in the market for a fantastic service by diligently trained professionals that can leave you looking and feeling fabulous, welcome to The MARC.
Call Us Today For Your Appointment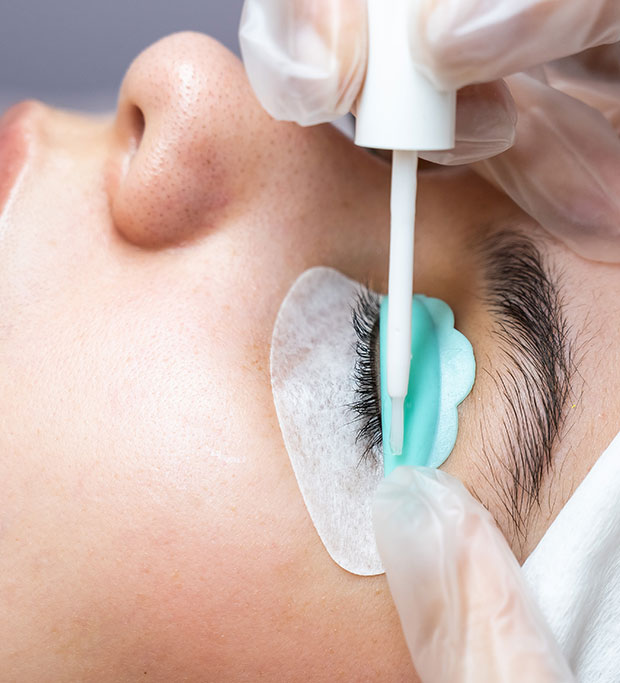 Tint Services by Professional Stylists
Do you have thin and light-colored eyelashes? Are you looking for long, fluttery lashes that give the appearance of mascara? If your answer is yes, eyelash tints are exactly what you need. With a lash tinting service, you can make your dull lashes appear darker, longer, and fuller than before. You also save some time having to prepare your lashes in the morning. Get ready to wake up every morning with picture-perfect eyelashes!
Our eyelash artists will discuss your choice of color for the tint, factoring in considerations such as your eyelash color and face shape. With the application of a semi-permanent dye onto your lashes, we help you enhance your natural beauty with a darker tint. Our clients often combine a lash tint with a lash lift or lash extensions to bring about luscious-looking eyelashes – all without the need for mascara.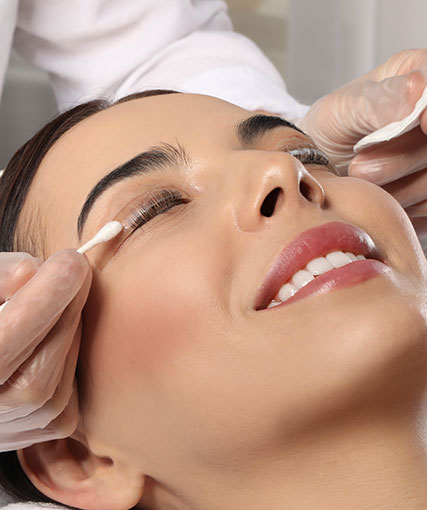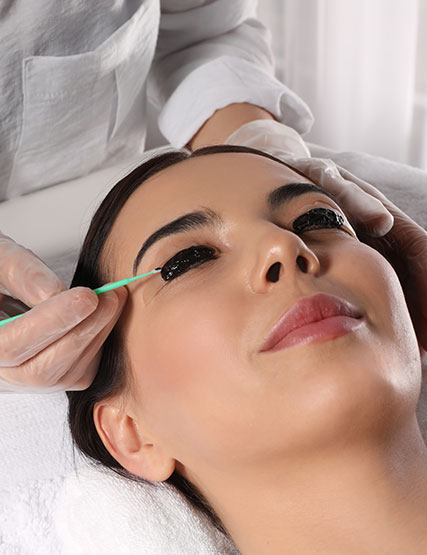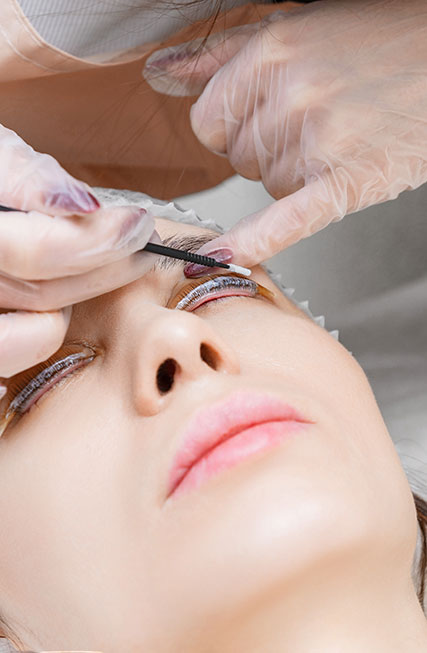 Benefits of Professional Tint Services
With a professional eyelash tinting service, you can ensure customizability and safety. Our professionally trained lash experts will discuss your desired look with you, and bring their wealth of experience into use by recommending the best tint choice for your beautiful lashes. 
When you engage our professionals for your lash tint, you guarantee that your lashes are done by licensed estheticians who use high-quality products and all the necessary technical expertise. While the lash tint procedure appears simple, doing a lash tint by yourself can result in dye getting into your eyes. Remember, your eyes are a sensitive area! Let our well-trained and highly experienced estheticians save you a ton of energy and effort.
Worried over how to care for your new tinted lashes? Our professional lash artists will also share with you some of the personalized steps for aftercare, ensuring that your lashes remain fabulous for weeks.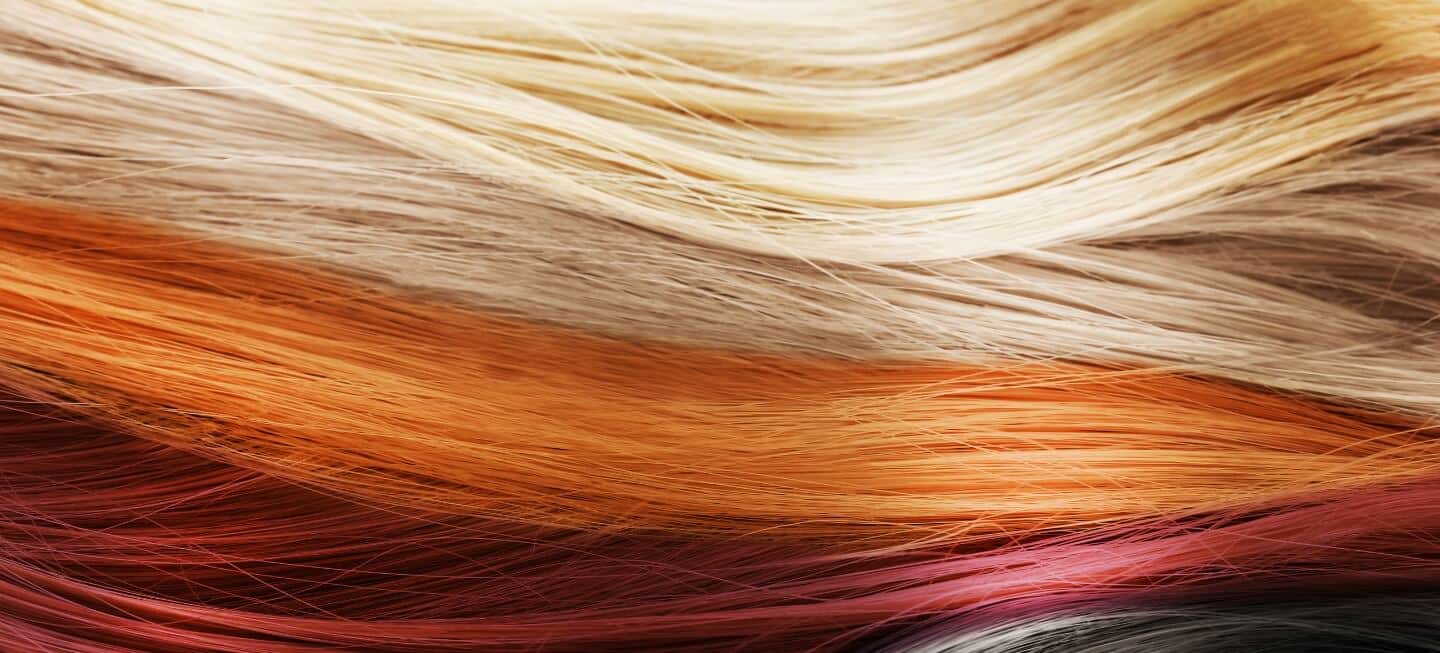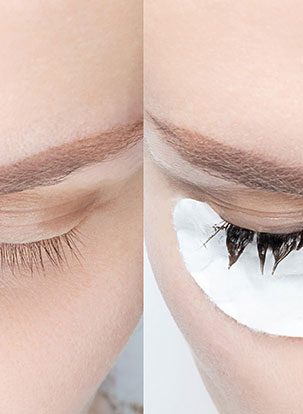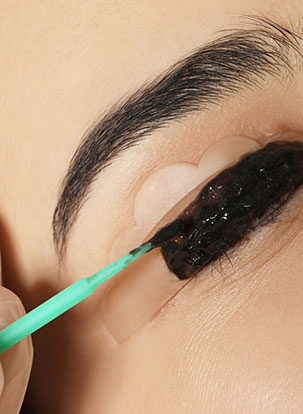 Why Choose The MARC's Tint Services?
Looking awesome is a piece of cake when you have the best stylists in town. Here at The MARC, we highly value the satisfaction of our clients and continually strive to provide a service that leaves you excited for your next appointment. In order to offer you the very best, we have curated a team that continually upskills and believes in our vision of offering you a service beyond comparison. Choose The MARC if you are ready to create your new and upgraded look.

Schedule An Appointment
Schedule an appointment with our stylist by calling (925) 947-2800 or filling out this form. Our women's haircut services are designed to help you look good and feel good.