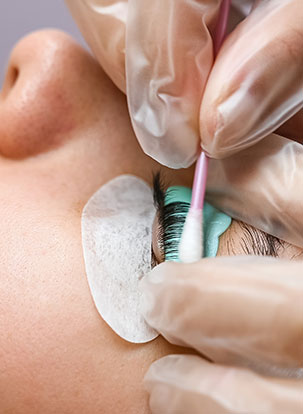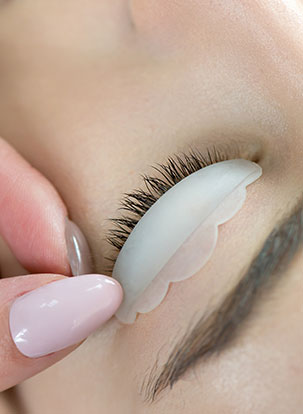 Welcome to The MARC, an exceptional salon that consistently provides the best for beauty in Walnut Creek, CA, and the surrounding areas. If you are looking for a premier salon that offers exceptional customer service and high-quality hair, nail, or skin care services, look no further! We offer a service beyond compare. Let our team of highly trained experts elevate your look and help you create the eyelashes of your dreams today.
Call Us Today For Your Appointment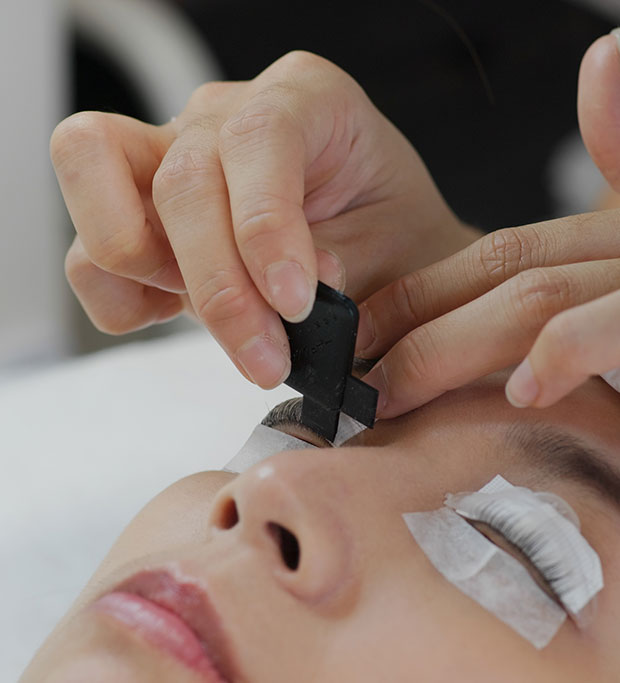 Perming Services by Professional Stylists
Just as a hair perm turns straight hair into curly locks, an eyelash perm helps to curl your natural lashes upwards. Not to be confused with an eyelash lift (which lifts your lashes from the base), an eyelash perm curls your lashes semi-permanently and leaves you with a wide-eyed doe look.
The process of an eyelash perm is very similar to that of a hair perm – your lashes will be coated with a special adhesive and wrapped around mini rollers. A solution will then be applied to your eyelashes and given some time to soak in. The result? Beautifully curled lashes that leave you feeling and looking fabulous. On average, the curls in your lashes can last between one to three months, depending on the rate of your eyelash growth.
If you are someone that dreads the removal of false lashes and wants to find a more sustainable alternative, eyelash perming is the service for you. Put your eyelash curler away and save time on having to prepare your eyelashes every morning. You will soon have picture-perfect eyelashes that 'pop' as soon as you wake up in the morning.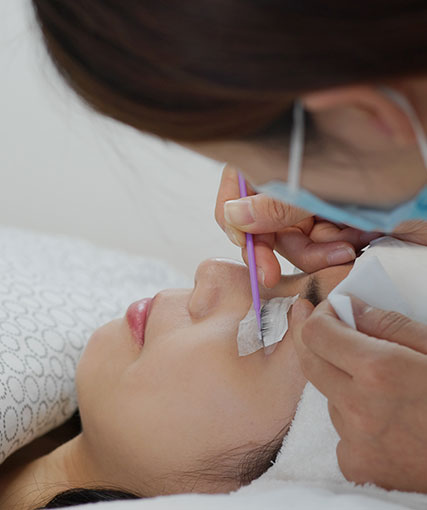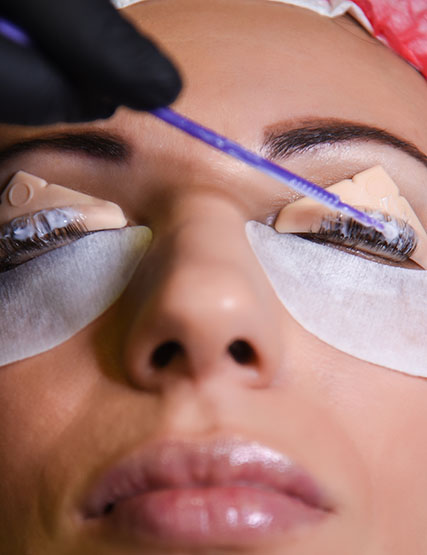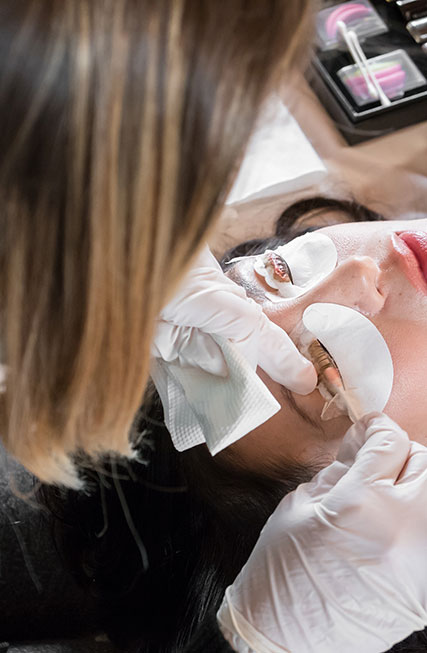 Benefits of Professional Perming Services
The primary benefit of getting a professional to perm your eyelashes is safety. As with hair perms, the solution does contain a risk of burning the delicate area around your eyes. When handling chemicals and solutions that work around your eyes, you want to ensure that a trained professional is handling your perm treatment. This helps you to avoid unwanted irritation, burning, or unexpected breakage of your lashes!
Our lash artists have a wealth of experience and training, not to mention the high-quality lash perming products that we use to help our clients have a fuss-free and pain-free experience. Our clients love the lash perm as it requires little preparation and they can leave our establishment with the sublime results of the perm.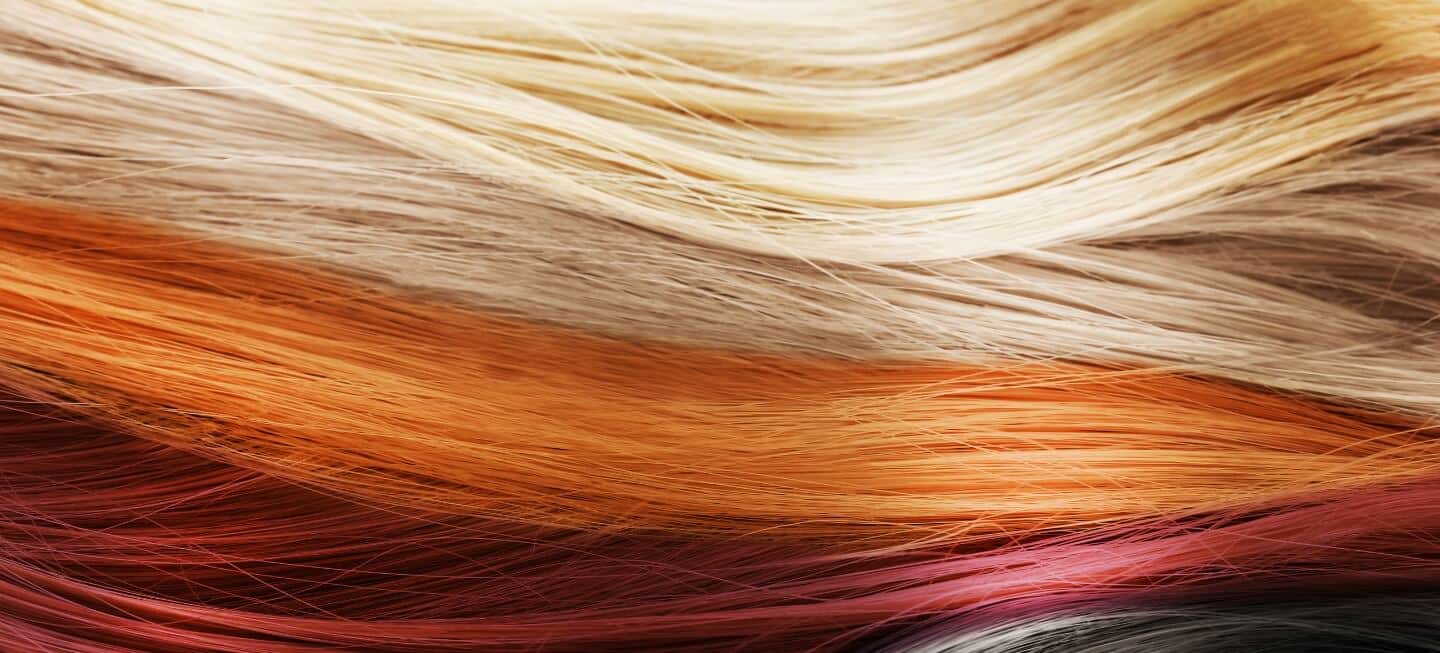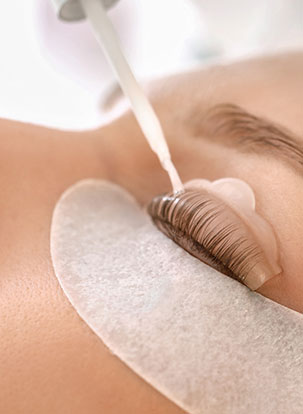 Why Choose The MARC's Perming Services?
Skilled stylists, professionalism, a warm and welcoming setting, we have it all. When you choose The MARC, you choose a salon that is always ahead of the curve, yet has perfected the tried and true looks that you know and love. Our team of stylists is hard-working and talented, creating a winning combination that is primed and ready to elevate your look. Ready to achieve the lashes you've always dreamed of? Book now and see why our clients love this service!

Schedule An Appointment
Schedule an appointment with our stylist by calling (925) 947-2800 or filling out this form. Our women's haircut services are designed to help you look good and feel good.