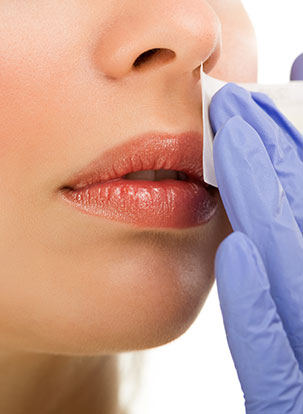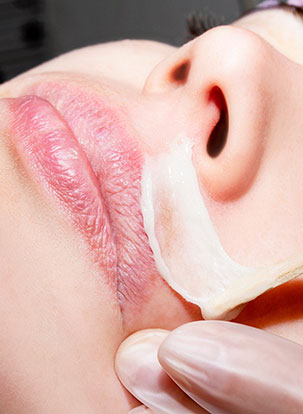 At The MARC, our goal is to assist our clients in expressing their own sense of style and character through their appearance. Our stylists have worked with a broad clientele, each client with their own distinct style and look preferences. As a result of our extensive experience in the business, we are well-versed in the most recent trends and can provide clients with expert guidance on the best treatments and services to fit their needs. The MARC prides itself on providing unparalleled services to our community because of our significant expertise and high standards.
Call Us Today For Your Appointment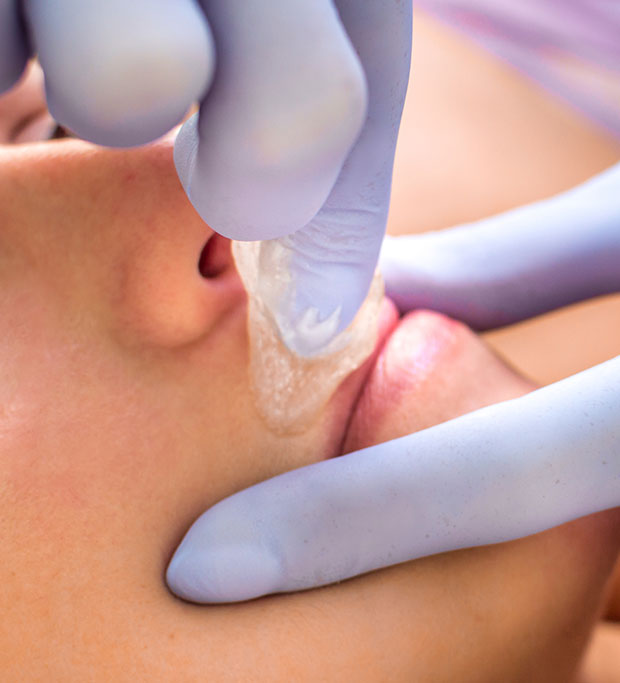 Lip Waxing Services by Professional Stylists
Lip waxing is a cosmetic procedure that makes use of boxy wax to remove unwanted facial hair. The service utilizes hard wax when hair is being removed from the lip. Hard wax is a warm, thick wax that is applied to the lip area that needs to be waxed. The hard wax is then left to cool on the skin surface before it hardens and subsequently traps the hairs. Lip waxing offers you long-lasting results and you only need to wax every three to four weeks. Some consumers may prefer to wax earlier than this period of time if they have thicker or coarser hairs. With regular lip waxing, you can expect your hairs to grow much finer than before while also being softer and less pigmented. This means you can enjoy a smoother upper lip for a much longer period.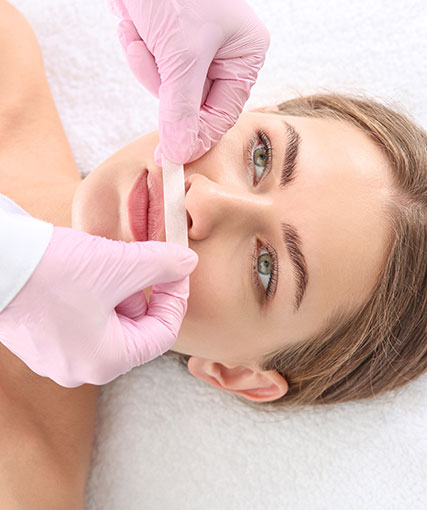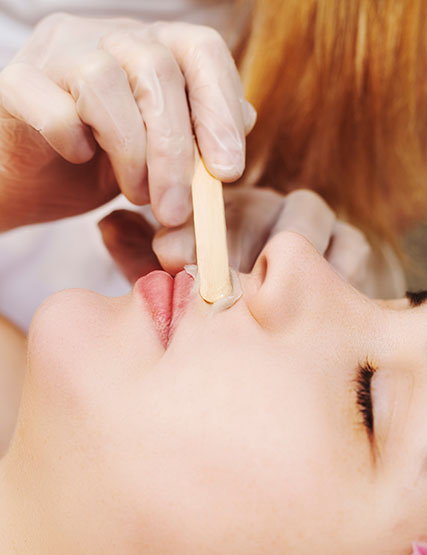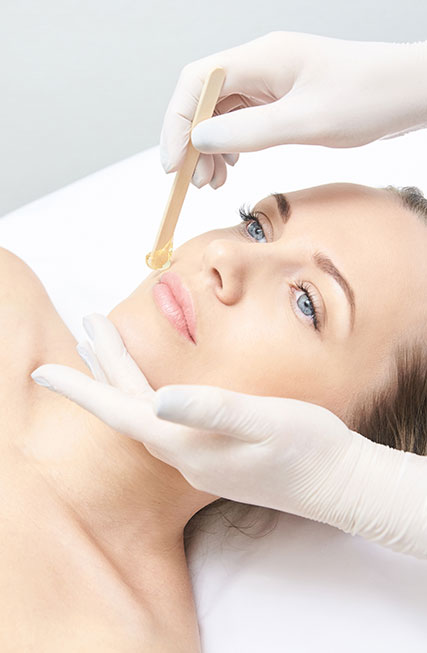 Benefits of Professional Lip Waxing Services
Many consumers prefer waxing at home because it is easier on the wallet. But little do they know that professional lip waxing offers them plenty of other benefits. DIY waxing may also be dangerous, especially for first-timers. Not getting the right products may cause reactions such as skin redness, pimples, and rashes. At The MARC, our technicians are well-versed in every aspect of the beauty industry, thus we can recommend the right type of products to be used on your lip. Professional lip waxing services also do not take up much time which is a common misconception amongst consumers. It is fast when done by an experienced technician. The service will also make use of the proper techniques so hairs will grow back softer and less visible.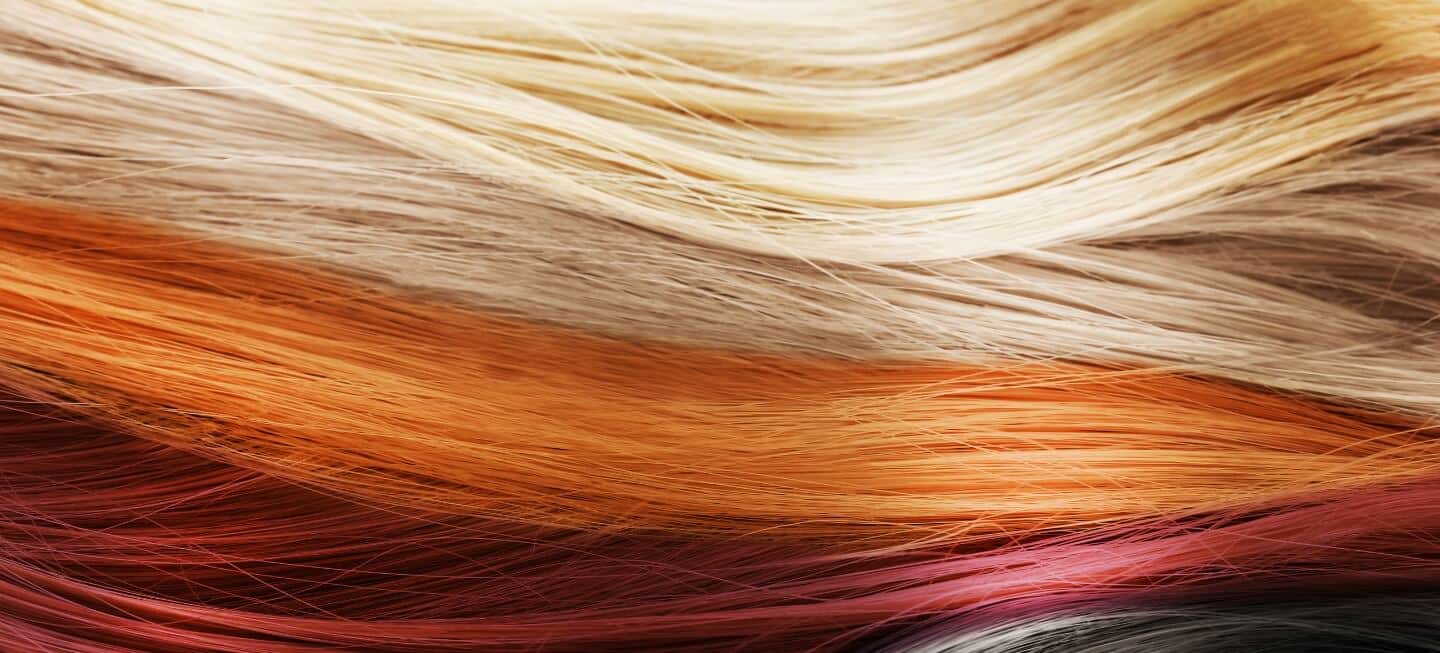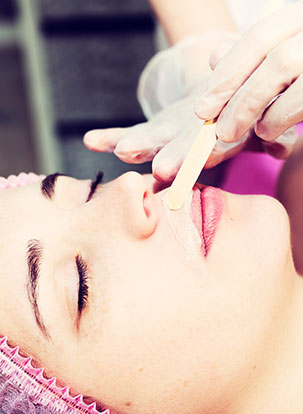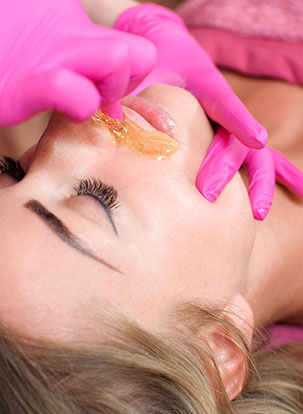 Why Choose The MARC's Lip Waxing Services?
Clients of The MARC can count on us to help them achieve their desired hair and beauty outcomes while providing them with the best value possible. Modern technology and high-quality products are used by our salon to assist our clients to maintain their hair and look for a long time. All of our services are provided by stylists who have been working in the area for a considerable amount of time, thus equipping them with extensive industry skills and knowledge. Because we value your business, we go above and beyond to make sure you can expect a positive experience at our spa and salon.
Schedule an appointment with our stylist by calling (925) 947-2800 or filling out this form. Our on-demand lip waxing services are designed to help you look good and feel good.

Schedule An Appointment
Schedule an appointment with our stylist by calling (925) 947-2800 or filling out this form. Our women's haircut services are designed to help you look good and feel good.