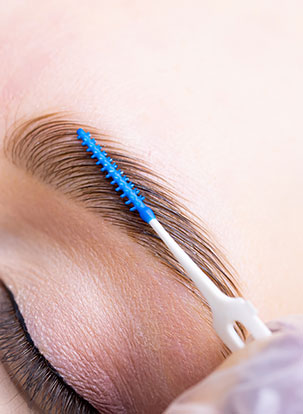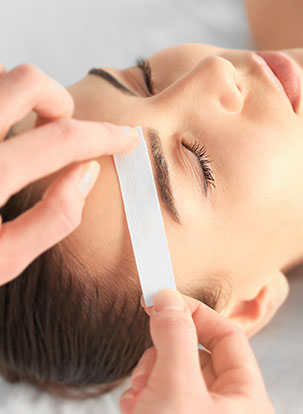 The MARC is a premier salon that helps clients enhance their natural look. Our highly experienced stylists offer a comprehensive variety of hair and beauty treatments under one roof to provide optimum convenience to clients. We can provide the latest hairstyles and top-quality beauty treatments so clients can maintain exceptional personal grooming. Our stylists also have the necessary skills needed to help you update your look for a special occasion. Choose a treatment and book a stylist immediately to avoid disappointment.
Call Us Today For Your Appointment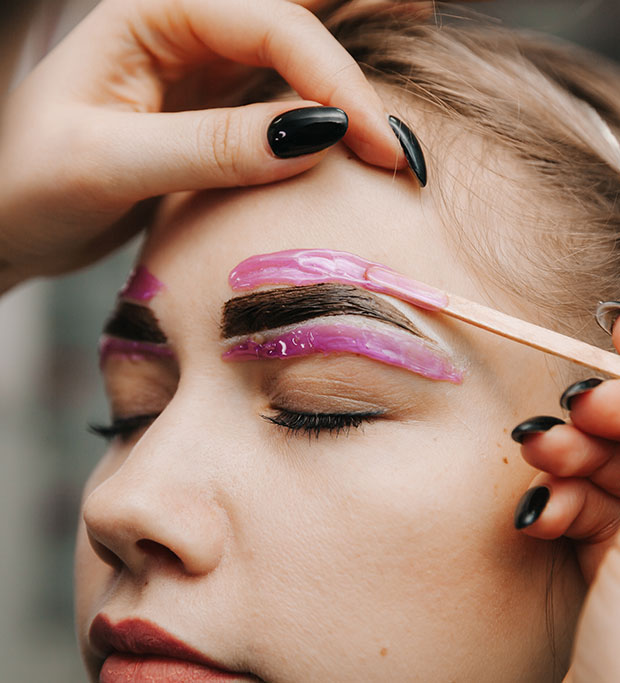 Brow Waxing Services by Professional Stylists
Our eyes are windows to our soul and the brows act like their frames. Our brows can really bring our whole look together, which makes them an essential part of our face. There are many ways to maintain your brows to look your best and they include waxing, threading, plucking, and shaving. Waxing is much more preferred as it looks neater and can last much longer. Waxing does not have to be a scary experience especially when you are getting it done by professionals at The MARC. Our technicians will first consult you on the type of look that you are looking to achieve. This will help us to shape your brows according to your preferences. Depending on your unique needs, we may or may not need to trim your brows with scissors to keep stray hairs away. Our technicians will also recommend a post-wax routine for you to follow in order to keep your skin calm and prevent redness.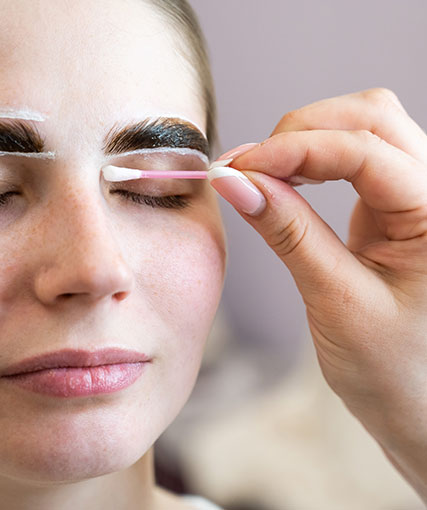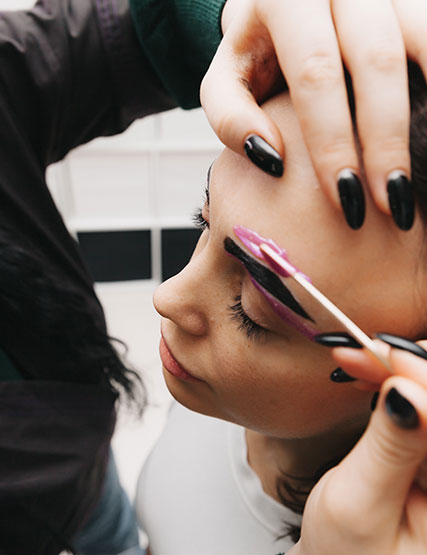 Benefits of Professional Brow Waxing Services
Our brows are important in helping us express emotions while also adding flair to our look. They can affect how our face looks and have an impact on our overall aesthetic appearance. By regularly grooming your brows, you can look more youthful, accentuate your eyes, portray a more polished look, and hide certain flaws such as hooded eyes, small eyes, or eyes that are far apart. Having your brows professionally waxed will also ensure that you can achieve an excellent shape that meets your expectations. Your brows will take a much longer time to grow back so you can save time and effort on regular trimming. Waxed hair will also grow much softer than before so it will become less obvious. It will grow in a more controlled manner to form a nice, natural brow line.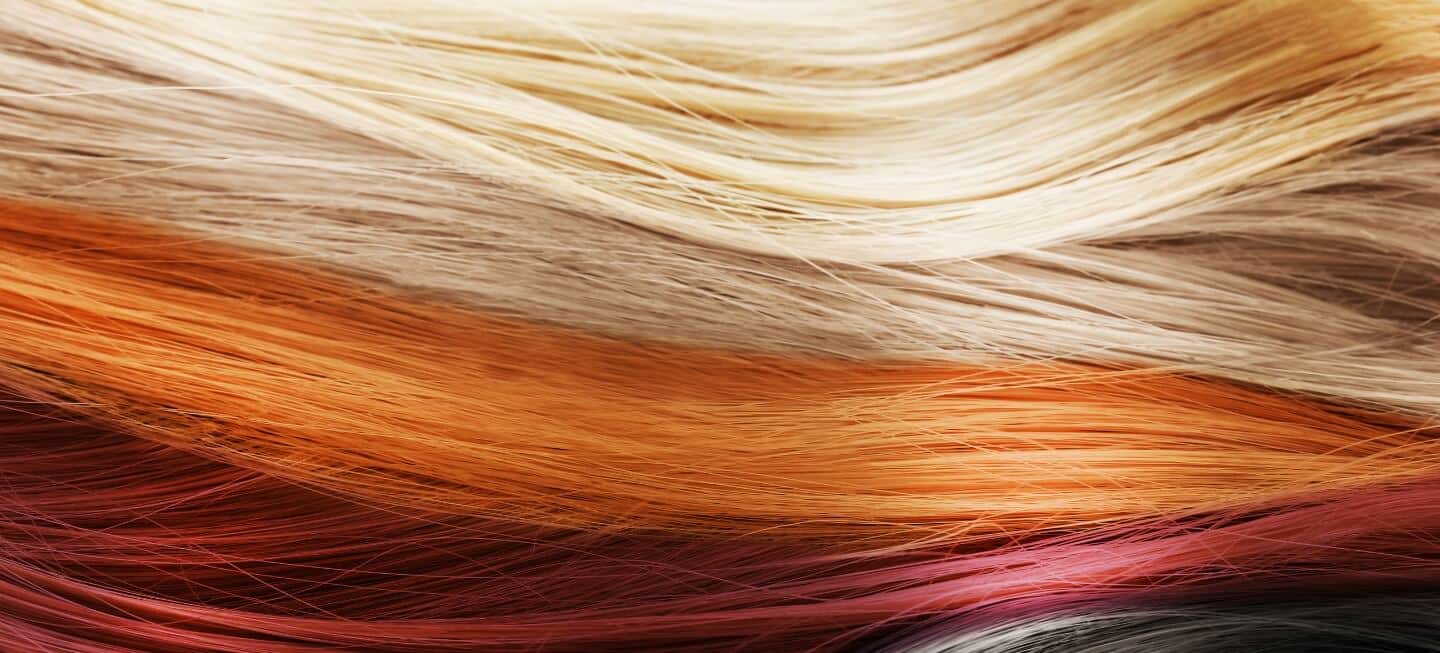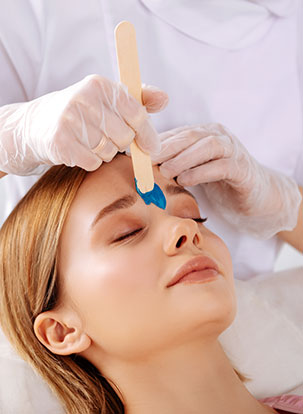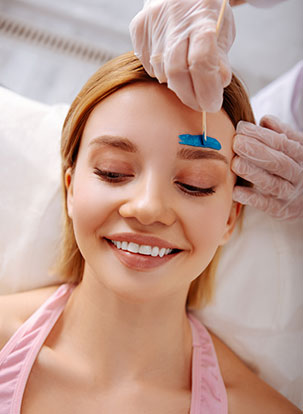 Why Choose The MARC's Brow Waxing Services?
The MARC is pleased to provide a wide range of high-quality hair and beauty services to the residents of Walnut Creek, CA. We have a long history of providing premium salon services at a reasonable price, making us the top choice for many locals. To guarantee you always look and feel your best, The MARC ensures your expectations are satisfied at every visit. All of our product offerings are of the highest grade and are obtained from well-known brands that are some of the most reputable in the industry. In order to deliver the first-rate services you expect, we work together as a team to learn about you, your preferences, and any special requirements.
Schedule an appointment with our stylist by calling (925) 947-2800 or filling out this form. Our on-demand brow waxing services are designed to help you look good and feel good.

Schedule An Appointment
Schedule an appointment with our stylist by calling (925) 947-2800 or filling out this form. Our women's haircut services are designed to help you look good and feel good.