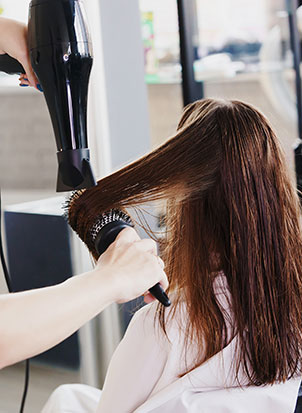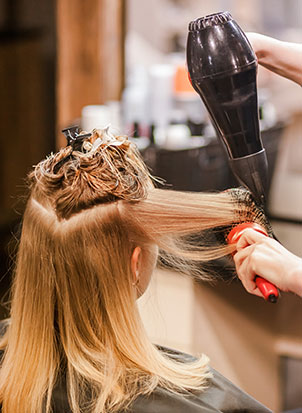 The MARC Salon is pleased to have you as a guest. If you want to look and feel your best, we provide a selection of hair treatments and services that can assist you in achieving your styling goal! From haircuts to conditioning, you can rely on our stylists to provide you with exactly what you want for that sophisticated look.
To facilitate the best possible service, our stylists have mastered every facet of hairstyling and treatment. In order to help you attain your desired look, we are here to help. You can expect us to use high-quality hair products to keep your hair looking and feeling great.
Call Us Today For Your Appointment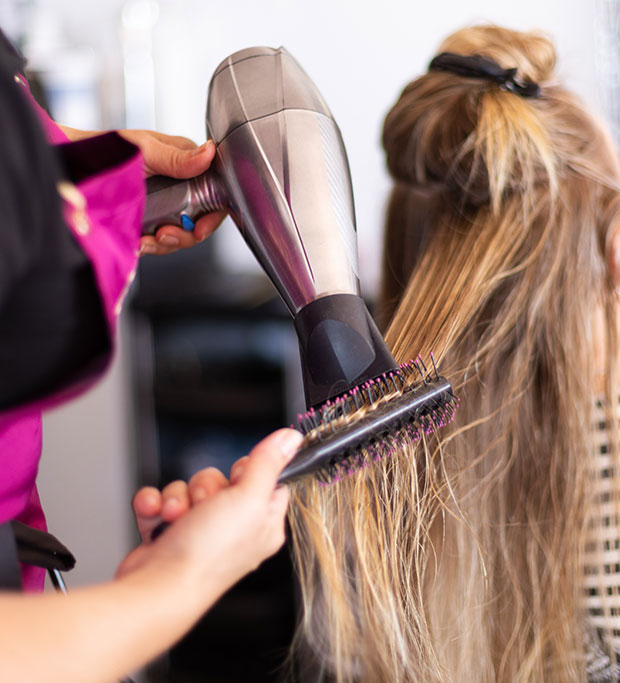 Blow Dry by Professional Stylists
A professional blow dry can last so much longer than anything that you achieve on your own at home. Professional hair stylists can tease your hair into place through blow drying using premium hair products that are commercial-grade. These products will help keep your hair looking amazing all week long for daily wear or special events.
We make use of first-rate hairdryers to apply hot air to your hair that we will first wash using high-grade shampoo. This process will leave your hair looking sleek and frizz-free and feeling soft and smooth. This texture is not something that you can easily attain at home with air or natural drying.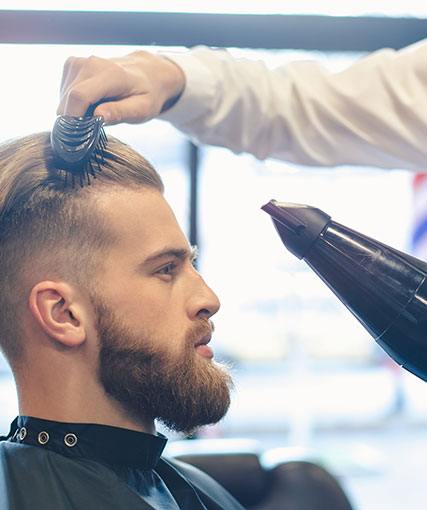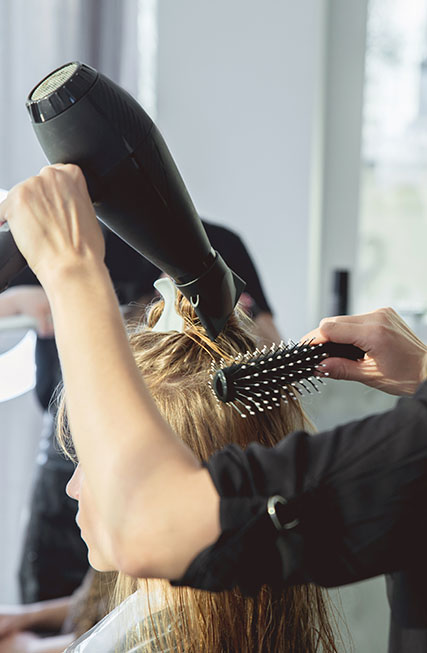 Benefits of Professional Blow Dry
Apart from the long-term results of a professional blow dry, you also stand to enjoy the salon relaxation without the huge price tag. You can easily get a blow dry without having to pay for the full cut, color, and treatment every time. A professional hairstylist will also provide you with tips on how to style your hair for future maintenance at home.
You can consult them regarding the suitable hair products that can help you achieve the style that you desire. There are many new hair styling products that are not commonly found in stores and are often available only in salons. After the blow dry session, you can get the products that you need and continue maintaining your hair in an optimal condition for as long as you desire.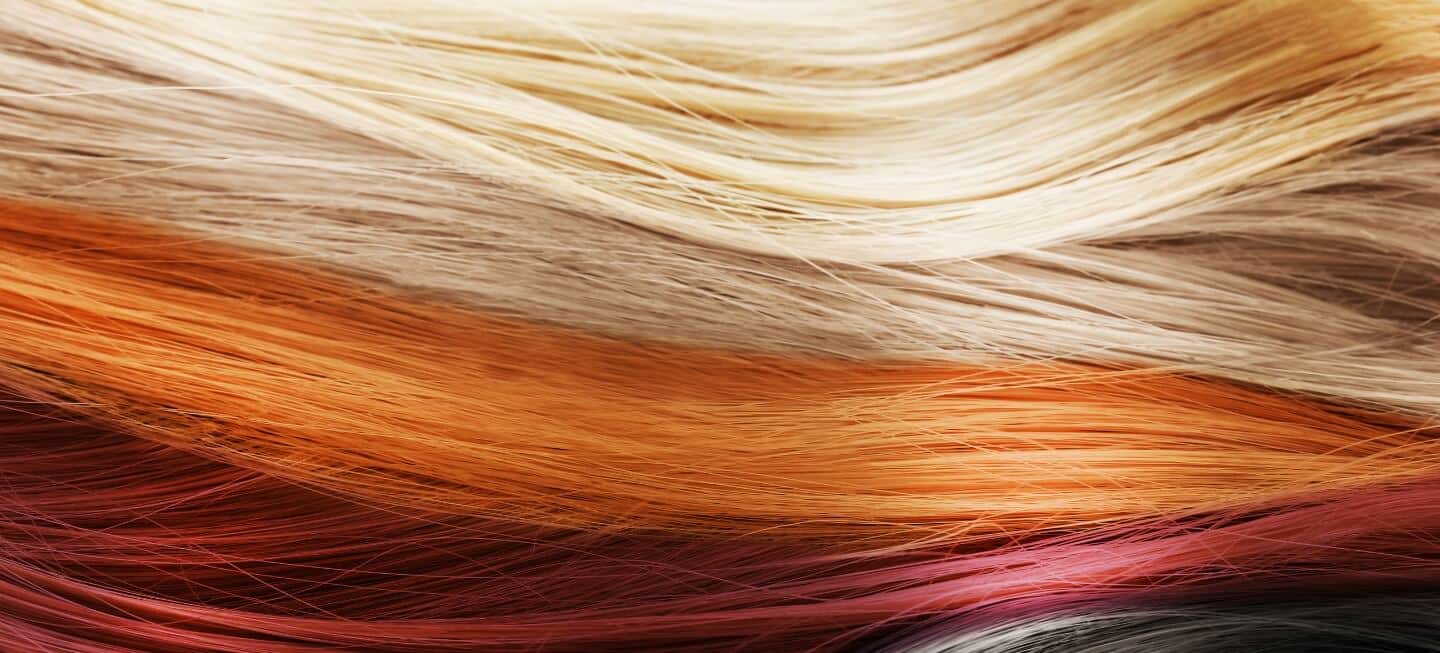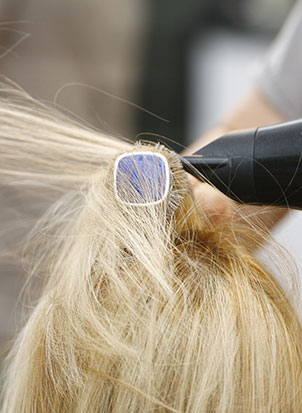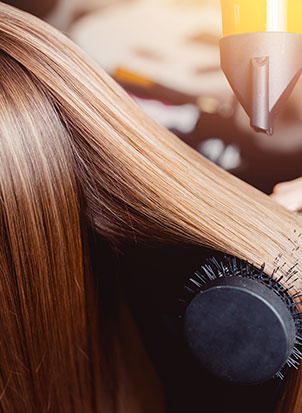 Why Choose The MARC's Blow Dry?
Whether you are seeking a whole new hairstyle or just a way to keep your current one fresh, The MARC Salon is the place to go. Depending on your personality type, we can make recommendations based on the most current and popular hairstyles we have in our portfolio. All of our stylists are seasoned professionals with several years of expertise under their belts.
We tailor our services to meet your individual needs in order to ensure that you are completely satisfied when you leave our salon. For the benefit of our guests, we utilize only the best hair care products available on the market. At The MARC Salon, you can expect a complete hairstyling experience, courtesy of our in-depth knowledge and high-quality products.

Schedule An Appointment
Schedule an appointment with our stylist by calling (925) 947-2800 or filling out this form. Our women's haircut services are designed to help you look good and feel good.