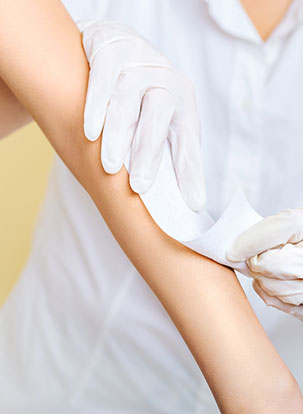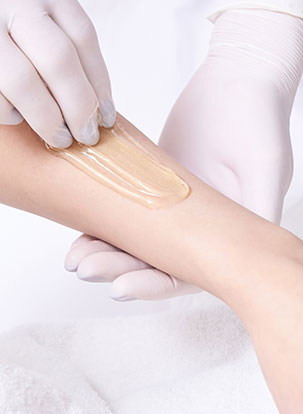 Our primary goal at The MARC is to provide each one of our clients with the ultimate salon and spa experience, which includes everything they may possibly need in one place. Our staff is comprised of skilled stylists that have been in the field for a significant amount of time. They work tirelessly to provide unrivaled hair and beauty services that are certain to go above and beyond your expectations. Your contentment is our first priority, and we will go the additional mile to ensure that you leave our salon looking and feeling like the very best version of yourself. We welcome you to explore The MARC experience today!
Call Us Today For Your Appointment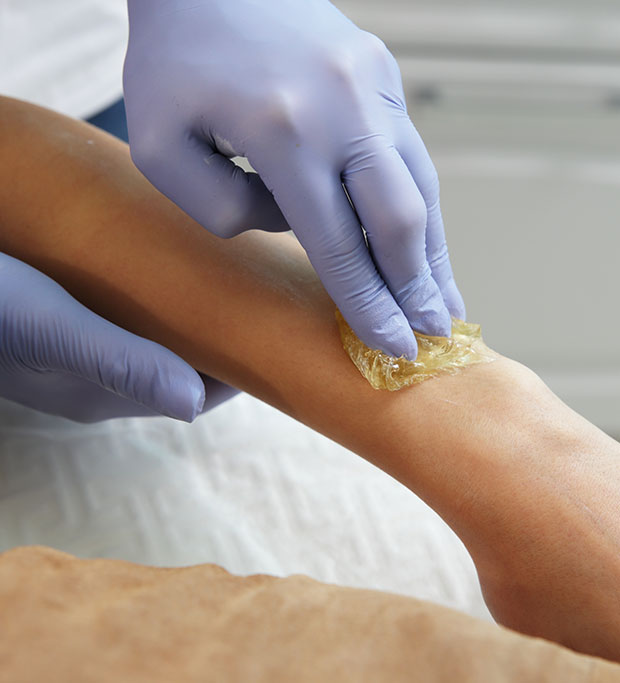 Half Arm Waxing Services by Professional Stylists
Half arm waxing involves waxing everything from the elbow down. The service often includes waxing the fingers and hands too if necessary. Half arm waxing is effective in removing unwanted hair from both the inside and outside of the arm and the cosmetic procedure makes use of body wax. The kind of wax used is often soft in texture and is applied to the skin in a thin layer before a muslin strip is applied to the affected areas to remove unwanted hair. Prior to waxing, the arm will be washed and dried thoroughly. It will then be dusted with powder to prevent the wax from sticking to the skin. After the waxing is completed, a soothing solution is applied to prevent any irritation to the skin.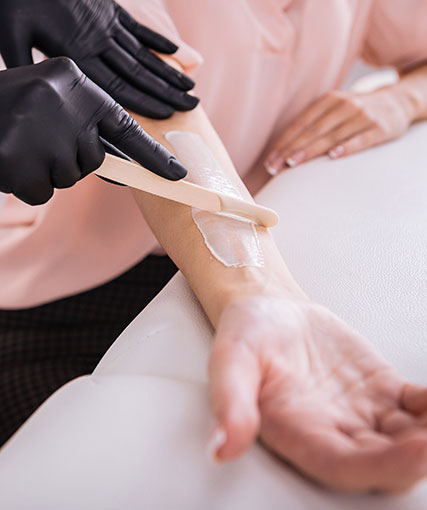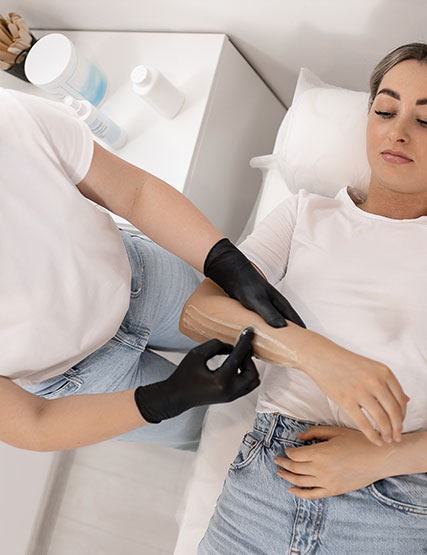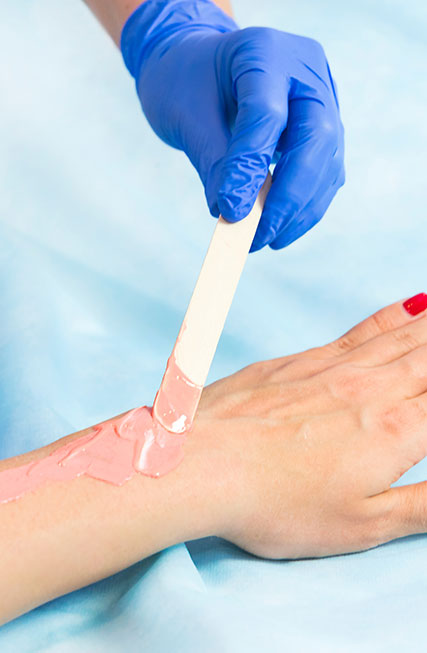 Benefits of Professional Half Arm Waxing Services
Professional half arm waxing lets you enjoy smoother skin for a much longer period of time as compared to shaving. You can expect to enjoy lasting results which can last up to four to eight weeks depending on your personal hair regrowth rate. You can save so much time and trouble, not having to reach out for the razor every few days. The service is also cost-efficient and relatively quick so you can easily make an appointment before a special occasion without running late. Getting your arms waxed also provides a sleek look which is essential for those who are looking to maintain a flawless appearance. For individuals who regularly exercise or are working as trainers or instructors, waxed arms make it more hygienic for them to go about their day. Lastly, waxed arms make it much easier to exfoliate, moisturize, and maintain your overall skincare routine.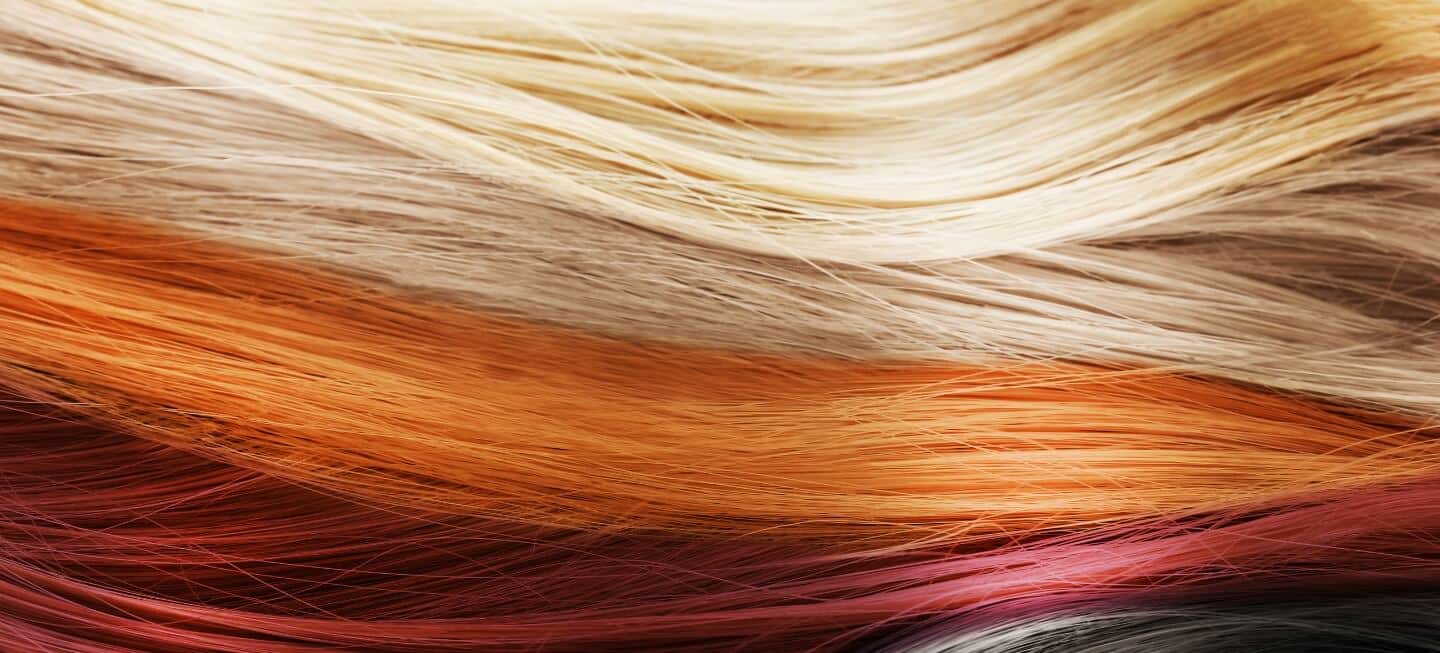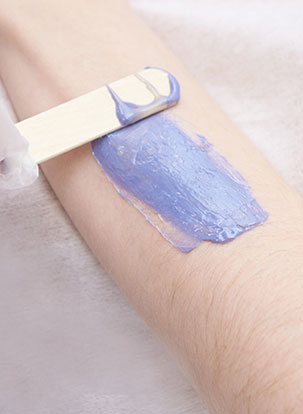 Why Choose The MARC's Half Arm Waxing Services?
High-quality products from some of the most well-known brands are part of our product range at The MARC. This allows us to stay true to our goal which is to make our clients look and feel their best for as long as possible. Our stylists are professionals in their industry, and we strive to offer our clients results that are top-notch. Our stylists also have the most up-to-date expertise and resources to help you get your desired results, from innovative cuts that fit your style to beauty treatments to keep your unique look.
Schedule an appointment with our stylist by calling (925) 947-2800 or filling out this form. Our on-demand half-arm waxing services are designed to help you look good and feel good.

Schedule An Appointment
Schedule an appointment with our stylist by calling (925) 947-2800 or filling out this form. Our women's haircut services are designed to help you look good and feel good.