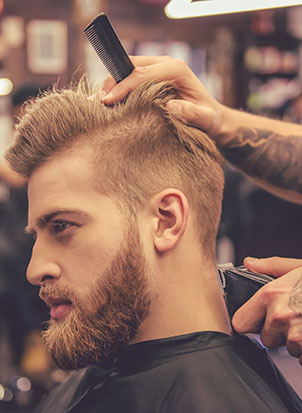 Welcome to The MARC Salon! We offer a variety of hair treatments and services that can help you look and feel your best! From haircuts to conditioning, and more, trust our stylists to provide you with the exact service that meets your personal expectations. We are well-versed in every aspect of hairstyling to provide you with a well-rounded experience.
You can trust our expert recommendations remove to achieve your styling goal. We only make use of high-quality hair products that can help keep your hair looking and feeling healthy for a long period of time.
Call Us Today For Your Appointment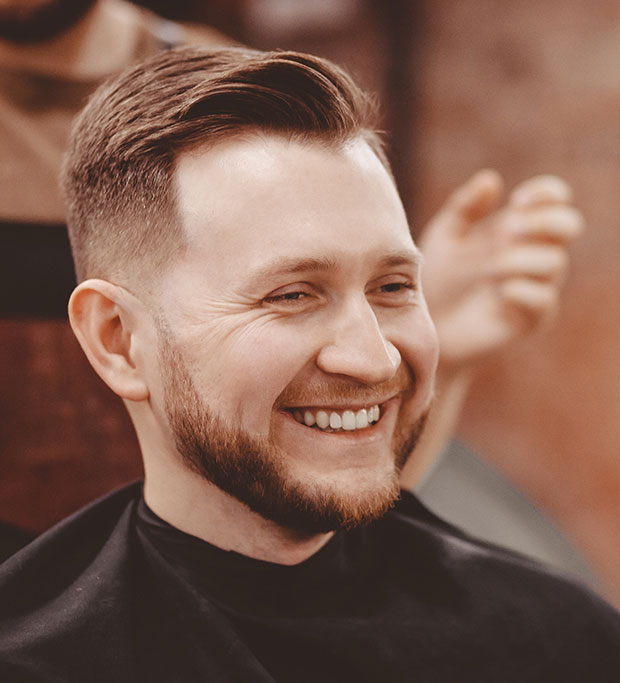 Men's Haircut by Professional Stylists
A regular men's haircut, according to Western fashion, comprises hairstyles that are long enough to comb on top, a short haircut, a style with a deconstructed or defined side part, a semi-short, medium, long, or extra-long style with long sides and back. The most popular men's haircuts are currently the undercut, the pompadour, and the slicked back. There are four main hairstyles which are wavy, straight, tight curls, and curly.
Depending on your type of hair and what is the look that you aim to achieve, our stylists can recommend the most ideal hairstyle that suits your face shape, skin tone, and personality. Getting the right men's haircut that meets your expectations can help boost your spirits and improve your self-confidence and you can look forward to slaying your everyday look with ease.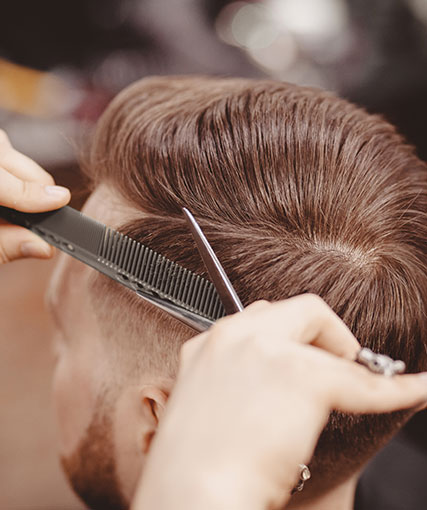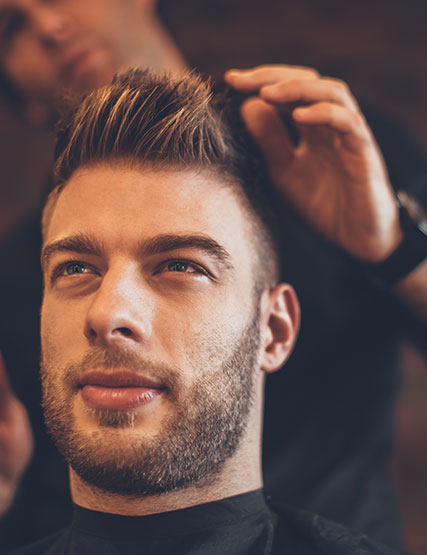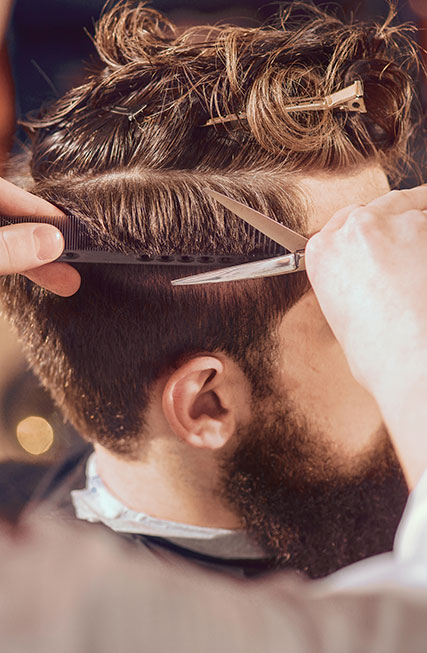 Benefits of Professional Men's Haircut
A professional hairstylist works with guests to create the different hairdos that they may ask for with complete accuracy. This can include cutting, perming, coloring, or styling hair for special functions along with other treatment services. A professional hairstylist has gone through extensive training in a cosmetology school, thus being well-versed in every aspect of hairstyling to deliver optimum results.
The experience that hairstylists have gained in school and during their service in the corporate world means that guests can obtain the style that meets their expectations. Guests can also consult the professional hairstylist so as to know the options that best suit the look that they are going for.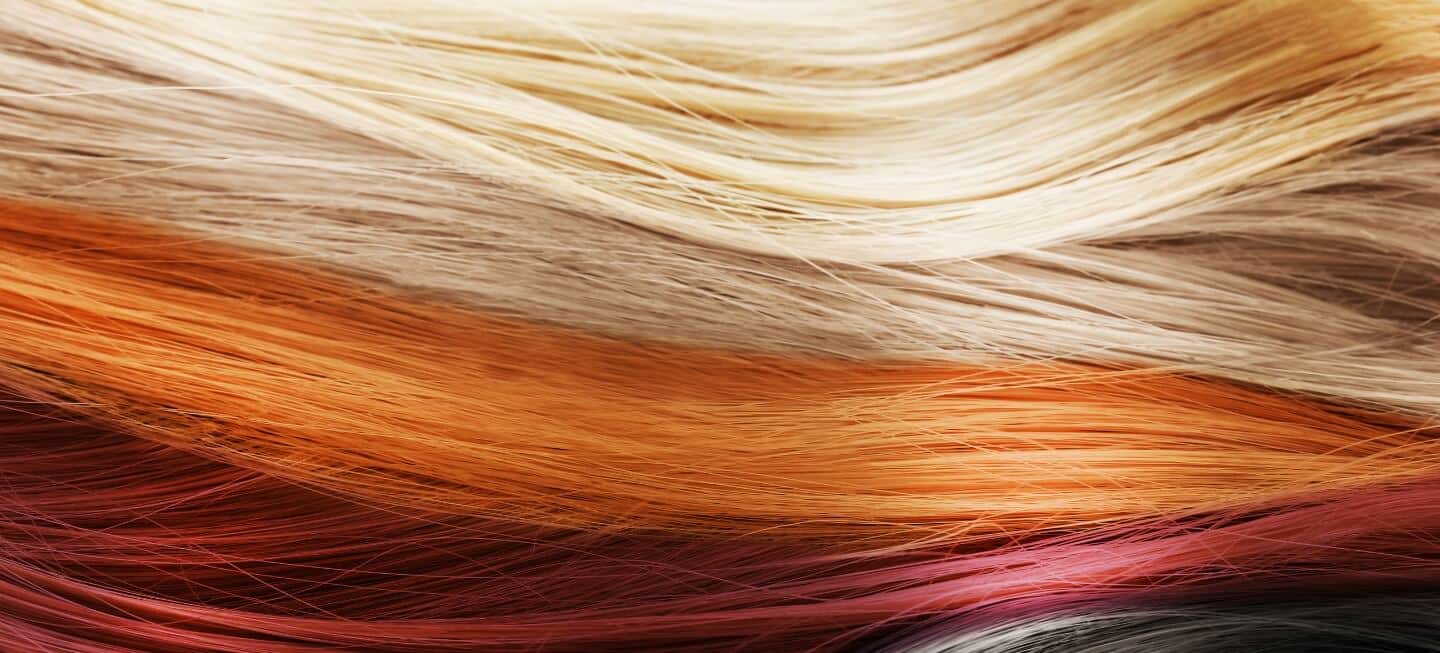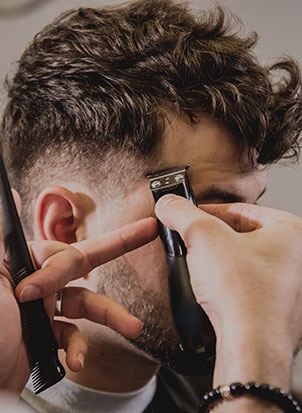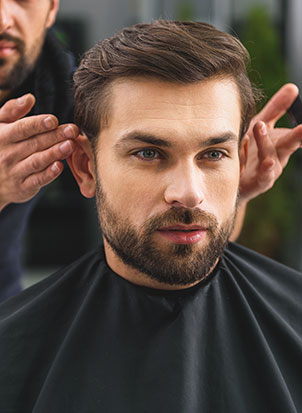 Why Choose The MARC's Men's Haircut?
The MARC Salon is the place to be if you are looking to transform your hair for a new identity or to maintain a personable look for daily wear. We have the latest trendy hairstyles under our sleeves which we can recommend according to your personality. Our stylists are all professionals who have had years of industry experience.
We work in accordance with your personal preferences so as to ensure you get to achieve full satisfaction upon leaving our salon. Our team makes use of premium hair products that are carefully selected to deliver stellar quality to all our guests. Through our extensive expertise and quality products, you stand to enjoy a well-rounded styling experience at The MARC Salon

Schedule An Appointment
Schedule an appointment with our stylist by calling (925) 947-2800 or filling out this form. Our women's haircut services are designed to help you look good and feel good.